One plan - simple.
Only pay for CPU, RAM, Egress.
Pricing Estimator
CPU
Capacity AI allocates a continuously optimized number of vCPU millicores (1/1000 of a vCPU) and RAM to guarantee a significant cost saving.
$ 0.0000000236136 per vCPU-second per millicore
RAM
Capacity AI reduces RAM consumption by approx. 10X, achieving significant cost savings.
$ 0.0000025632 per GiB-second
Egress traffic
Egress traffic represents the amount of data that is sent to the internet from your workloads.
$ 0.12 per GB per month
Estimated Total Per Location
$

0
No contracts, minimums, or lock-ins.
A typical workload costs less than $5 per month per location.
Get started ->
Estimated Total Per Location
$

0

monthly
Never again pay for:
Secrets storage and management
Container registry storage and management
Log storage and consolidation
Container orchestration (e.g., K8s)
Service mesh (e.g., Istio)
Pricing Comparison Calculator
If you have a Kubernetes cluster, you can use our K8s cost savings calculator to calculate the cost savings when running workloads on the Control Plane Platform vs running them on your cloud provider
Get K8s Cost Savings Calculator
Schedule a Demo
We'll Follow Up Soon to Give You an Expert Demo of Control Plane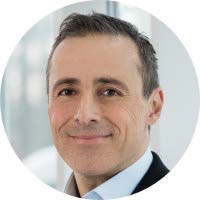 Frequently Asked Questions