One plan - simple.
Only pay for CPU, RAM, Egress.
Pricing Estimator
CPU
Capacity AI allocates a continuously optimized number of vCPU millicores (1/1000 of a vCPU) and RAM to guarantee a significant cost saving.
$ 0.000000019678 per vCPU-second per millicore
RAM
Capacity AI reduces RAM consumption by approx. 10X, achieving significant cost savings.
$ 0.000002136 per GiB-second
Egress traffic
Egress traffic represents the amount of data that is sent to the internet from your workloads.
$ 0.12 per GB per month
Estimated Total Per Location
$

0
No contracts, minimums, or lock-ins.
A typical workload costs less than $5 per month per location.
Get started ->
Estimated Total Per Location
$

0

monthly
Never again pay for:
Secrets storage and management
Container registry storage and management
Log storage and consolidation
Container orchestration (e.g., K8s)
Service mesh (e.g., Istio)
Your microservices are now unbreakable.
Create an account and discover the easy way to run microservices that don't break.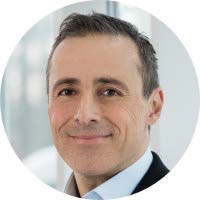 Frequently Asked Questions